Malta
News
People
Sportsbook
Bernardo Baltazar – Sportsbook Customer Risk Analyst
Bernardo relocated to Malta from Portugal to work at Betsson Sportsbook as a Football Trader and left a new year's eve party to fly to his new home. After one and a half year he still works with Sportsbook, but as a Customer Risk Analyst at the E2.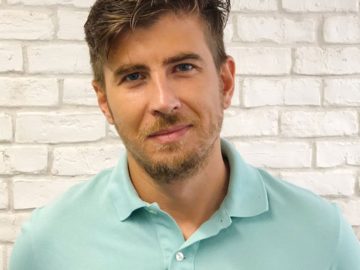 Straight from a New year's eve party
I relocated to Malta from Portugal to work at Sportsbook as a Football Trader on Jan 1st 2017. It was quite a funny couple of flights since I went there straight from the new year's eve party at 5 am. I still refer to it as the Red Bow tie flights. All in all, my adaptation to the company last year was very easy. I and my family are completely settled on this beautiful, friendly and safe Island. My kids love to live here as well… A water temperature of +26 can conquer anyone!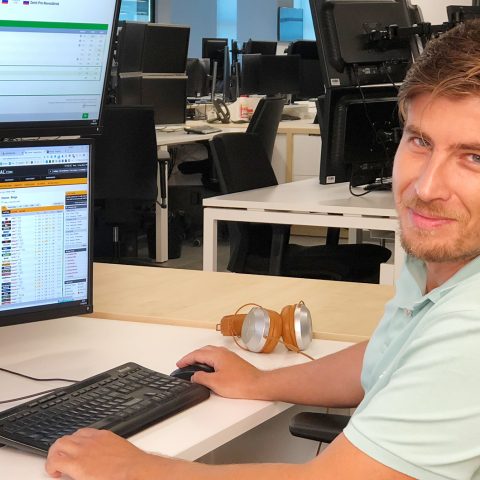 A friendly and international environment
The environment at E2Hub is great, really friendly and international. It's a very smart office in the centre of Saint Julians. All Betssonites have 3 lunch per week provided by the company which help people to connect. You can also have a coffee while challenging a colleague to a foosball, tennis or snooker game, which always increase the quality of the relationships with the colleagues that very fast become also friends. I did my first 6 months at Taxbiex and I can state that both offices and facilities are great which fit perfectly on "One Betsson" value.
A sporty office
Team events and all the challenging activities organized by HR are always really exciting. I've already had the luck to win the Betsson Fitness Challenge last year, and I got to fly to Man City stadium to watch a game and do a training session. It was amazing. We also just got our new addition to our facilities: a shower! This means that from now on there is no excuse not to do my jogging on my way to work, I love that!
RELATED NEWS & STORIES
RELATED