Betsson Continues its Marketing Innovation – Builds Own Studio
Betsson Sweden launches a brand-new show production studio from where its new hockey show, SHL Playbook, is recorded.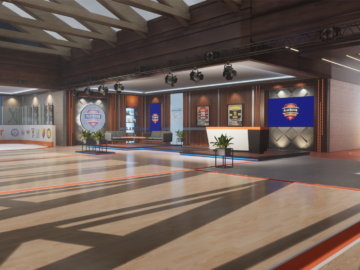 Betsson Sweden has just launched a brand-new show production studio. As the main sponsor of the Swedish Hockey League (SHL), Betsson will initially be using the studio to produce a hockey show – SHL Playbook". This is part of Betsson's increased investment in its own channels in Sweden and a further commitment to its SHL sponsorship.
"Through Betsson's studio, you can experience our brand in a physical, tangible way. It will be our location for these shows and an important channel to reach our customers. We're still working with multiple advertising collaborations, but at the same time, we want to create things ourselves that allow us more freedom as well as the opportunity to be more straightforward about what we really like. We love games and betting which will be an important part of our show," says Kim Ekelund, Head of Marketing Sweden at Betsson Group.
SHL Playbook will be broadcasted on Youtube and distributed via social media. It will also be shown in what's called "Powerbreaks" during SHL's matches on Saturdays. The show will include SHL players and experts who besides giving their opinion, will be competing in multiple challenges. Amongst others, we will have Christian 'Fimpen' Eklund, a former professional Swedish ice hockey player and Betsson brand ambassador.
Betsson Sweden has shifted its marketing strategy from mass advertising to investing more in its own channels. A lot of our marketing is aimed at existing customers and at increasing opportunities through social media. The new studio is a big investment from our end which we will be using for hockey, as well as other sports and events," says Kim.
Follow the first SHL Playbook episode here: https://youtu.be/3FUPcOsBqn8
| | . | |
| --- | --- | --- |