Betsson great place to work for 32 visiting students
Last week, 32 eager students from Malta University visited the Experience Centre to get a better understanding for how their studies can be applied in a real work environment, especially in the gaming industry. The students are in their second and third year of a BSc Maths and Statistics degree.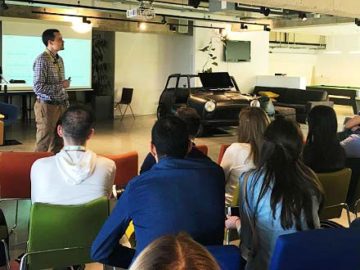 After an office tour, the students listened to CEO Jesper Svensson talking about Betsson Group's history, organisation, brands and products.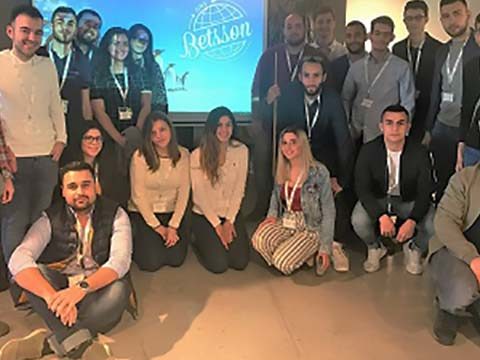 "Malta has established itself as a gaming hub. The competition to hire the right people is fierce, but Betsson is a very good and interesting place to work. Just the other day we hired our first Cuban, making our company very diverse with almost fifty different nationalities in Malta alone," Jesper said.
"It is not easy to find people within the field of maths and we are always on the lookout for good Analysts," said Daniel Breyer, who is a Marketing Attribution Analyst.
Together with Head of Consumer Research Christine Chou and Head of Customer Analytics Antoinette Lynch, Daniel spoke about the Central Commercial Team. The students also got to listen to a presentation about Sportsbook Trading by Head of Trading Richard Scott, which was very appreciated as well.
"The teams gave excellent examples when it comes to research and analytics and also mathematics," says Victoria Spiteri, On-boarding Coordinator, who arranged the visit.
One of the students who attended emailed the organiser at the University afterwards, commenting on the Betsson Group visit:
"As a first year student, it was extremely beneficial especially from the motivational aspect! Moreover, the talks we listened to were very helpful with regards to future studies since various departments explained their contribution to the company and how their area works within the whole company."
Well done to all who contributed to this event!
RELATED NEWS & STORIES
RELATED