Adrian Mifsud, Career Development and Leadership
Career development is important to many people. Adrian started his career at Betsson four years ago as a Business Controller. Now he is the Head of the financial planning and analysis team.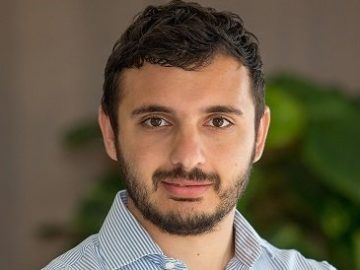 Excellent Career development
I started my career in finance at an international consultancy firm as an advisor specialising in clients within the iGaming industry. A few years later I joined Betsson as a business controller and I was eventually promoted to Head of Financial Planning and Analysis. Reporting to the CFO of the Group operations in Malta. Betsson is one of the top employers on the Island, so the decision to join the finance team was one of the easiest I've ever made. It took my career to the next level!
Being a leader requires efforts
You could say that the Financial Planning and Analysis team is the link between Finance and the rest of the business. My team consists of highly motivated, career-focused people. I feel responsible for getting the best out of them and that they are taking their career in the right direction. For the development discussions as an example, I ask my team members to prepare appropriately. It's not a one-way communication. They are responsible for their careers, and they need to tell me what changes and challenges they want.
A good atmosphere is a key to success
Development discussions should be an open discussion where I also receive feedback from my team members and not just give feedback. It's supposed to be a motivational tool. A good atmosphere within the team is the key to success, and I feel that no individual can be successful on his or her own. I always start by focusing on why a person is essential to the team. I focus on what they do right and on what else they can achieve. It makes no sense to employ smart people and then tell them what to do. The best ideas have to win, not the hierarchy!
Proud to be a Betssonite
I dreamed of being an attorney when I was a kid, most probably because I like to look at different situations, analyse, challenge, debate and make my opinion count. Luckily enough I get to do similar stuff in my finance role. I get the opportunity to meet a lot of people, and also feel part of a bigger picture. I think that at Betsson all individuals, ideas and opinions are much valued. I'm proud to be a Betssonite! Working here means working close to a lot of talented people with a lot of experience. I have the opportunity to learn a lot from the operations, develop beyond finance and also grow professionally.
Career highlights at Betsson Group
It was always my ambition to work at Betsson. The company is one of the biggest employers in Malta, and I saw that I could take my career to the next level. The day I got the job offer was one of the most memorable highlights in my career – I've seen this as an opportunity to associate myself with one of the best players in the industry!