Customer service
Malta
News
People
Gatis Licitis – Customer Marketing Manager
I've been with Betsson for nine years. I started in Tallinn in Estonia, then relocated to Malta for a couple of years, then I was in Riga in Latvia and now I am back in Tallinn.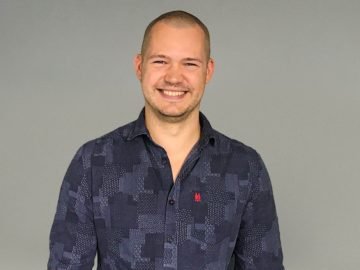 The great thing about this company is that something new is always happening. You never get bored. I guess that's why I have been working here for so long. It doesn't feel like I've been with the same company because I've had many different roles during these nine years. I've been in customer support, and I've been a marketing coordinator and a mobile manager. Also, I was involved in the licensing process for Latvia and with the migration to our common platform Techsson.
Now I am a Customer Marketing Manager, responsible for managing all contact points with customers and keeping customers active and engaged in the brand.
I like to experiment and try new things to see if the changes affect the result. It's always good to verify if the way we do things is really the best way. We have to keep inventing; we need to stay one step ahead of the competition.
I like an active lifestyle. In the winter I go snowboarding, and in summer I like to go hiking in the forest or on some rocky beach. I prefer when it's a bit rough, not just an easy stroll.
RELATED NEWS & STORIES
RELATED