MaltaJS Meetup at Betsson Group
Come to our beautiful office in Ta'Xbiex and learn all about Angular 8! Betsson Group's very own Alan Agius, software engineer and Angular wizard – will guide you through the latest version of the tool.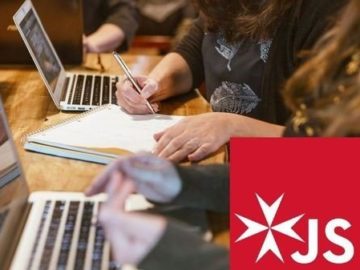 Betsson Group proudly supports MaltaJS, the largest JavaScript community in Malta, by hosting the upcoming meetup at the Betsson Group Experience Centre in Ta'Xbiex.
Our Frontend Teams work with Angular on a daily basis to build our amazing sites, and there to take you through the latest version will be our Tech Lead Alan Agius. Angular CLI 8 comes with some exciting features and in this session, we will explore its perks and benefits together. The presentation will be pretty technical, however the meetup is open to all regardless of previous experience.
Meetup: Angular ClI and what's new in version 8 – Powered by Betsson Group
When: 18:30 on Wednesday 3rd July 2019, registration for non-Betssonites start at 18:00
Where: Betsson Group Experience Centre, Ix-Xatt Ta' Xbiex
Who: Alan Agius – Tech Lead at Betsson Group
The presentation will take roughly 45 mins and then there will be a Q&A session followed by nibbles, drinks and networking. We will finish at around 21:00.
Registration: Simply fill out this form to register, no later than Friday 28th June 2019
More about Alan Agius
Alan Agius is a Maltese software engineer. With over 12 years of experience in the IT sector, Alan is a build tools enthusiast and an active member of the open source community.
For the last year, he has been a core member of the Angular tooling team, where he has worked on the Build Optimizer, Flattening of TypeScript definitions for Angular packages, Differential loading, Improving Bazel support for Windows in the Angular Repo and TS API Guardian.
More about MaltaJS
MaltaJS is the largest Javascript community in Malta, aiming for better communication between IT people. It was formed to bring together and support IT professionals and to share knowledge and ideas within the tech community.