Malta
News
People
Technology
Room to grow
Kyle Zammit used to be a Service Desk Technical Officer with Internal IT, but has now moved into the role as a Systems Engineer. Here's his story.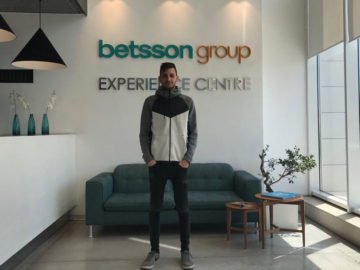 "As a Service Desk Technical Officer, I was tasked with tending to daily support tickets created by users," he explains, and continues:
"As a Systems Engineer, I work with maintaining and improving the existing IT-infrastructure and I'm also involved in IT related projects."
As a Service Desk Officer, Kyle was exposed to different technologies and also gained an overall knowledge of the business's IT platforms.
"That knowledge came in handy when I was given the opportunity to join Internal IT's Operations Team," he says.
Kyle says he knew the move would be a challenge and that the transition would not be completely easy.
"Luckily, my current colleagues gave me that extra push and their experience helped me grow and adapt," he says.
"I have a great relationship with my manager, we give each other feedback on a weekly basis, which helps in improve and learn from previous experiences," Kyle states.
When asked if the change in roles turned out as Kyle expected, he answers with a resounding "Yes!"
"When I joined Betsson I always saw the potential for growth and the potential to learn from skilled people," Kyle states.
"As a Service Desk Officer, I used to communicate with my current team on a daily basis and it inspired me to work hard so that I could eventually earn the right to join them."
"Making this change was worth the hard work."
Kyle says new experiences help in developing a person's career and that at Betsson, there is always room to grow.
"I would encourage anyone that is considering changing roles to do so. I believe that he/she will get the same support that I had in making the transition," he concludes.