Technique and leadership in harmony
The challenge of working with high load systems and the possibility to grow and influence your professional life make Betsson Group is the place to be for Attila Papp.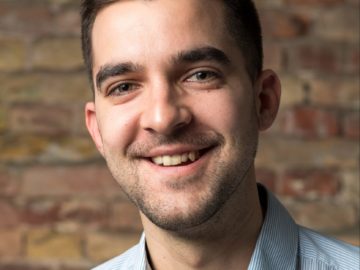 Attila Papp is a Team Lead for Techsson, the technical platform used at Betsson Group, and works in the office in Budapest.
"My job is half the time about technical matters and half the time about leadership," Attila says, and explains that he is responsible for all the high-level technical decisions as well as for keeping the team energized and inspired.
Gearing up for the World Cup in football in the summer of 2018, which is a big sports betting event for Betsson Group, it is important that all systems are stable and that both the technical and personal performance is top-notch.
One thing that motivates many employees is the possibility to grow professionally. Attila, originally a software developer with a degree in physics who has been Team Lead since June of last year, is keen to find ways to cater to this need:
"I try to introduce new technologies and distribute tasks in a way so that the individual team members are challenged and can develop their professional skills."
Spending so much time on what motivates others, what motivates Attila?
"I really like being able to have an impact and influence things in the office, the department and the company. I enjoy thinking on a big scale and on a higher level", he says.
"We are in the process of defining the culture of our office," Attila says, and explains that the organisation is very flat and decisions are taken together.
"We share common values like team work, honesty and helping each other out. I think we are on the right track to a very nice workplace," he states.
Attila says that one of the reasons he likes working for Betsson Group is that it is a big company and has offices across multiple locations.
"Betsson has a lot of customers aggregating a heavy load on the systems. The sheer scale of them is amazing."
"I also really enjoy visiting other offices, for example in Malta or Stockholm, meet new people and experience different ways of working," he says.
Located in the new Betsson office in Budapest, Attila gets to enjoy all the perks of an exciting city.
"Budapest is full of interesting history, for example in the Budapest castle, but it is also a popular travel destination, with a bustling night life and thermal spas practically everywhere," he says.
rofessional life make Betsson Group the place to be for Attila Papp.