Budapest
News
People
Technology
The One Betsson Way
"Respect, patience, communication and the ability to prioritise," those are the qualifications Budapest Betssonite Sándor A. Nagy says serves him best in his role.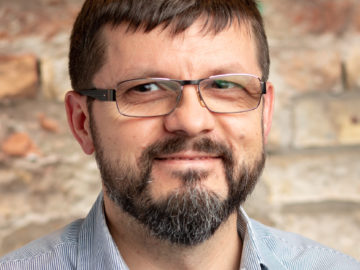 Sándor A. Nagy has been with Betsson for three and a half years, as a Development Team Lead and as a Development Manager. Recently, he was promoted to Development Centre Manager for Hungary.
​"It is an honour to be selected and represent tech teams within Betsson Hungary," Sándor says.
When asked about what qualifications he thinks are most important in his role, Sándor answers: respect, patience, communication and the ability to prioritise well among the millions of tasks.
What are your main priorities and focus in your new role?
"Uniting people, teams across departments and offices, and support them to be able be productive in serving our business needs the One Betsson way."
The Betssonites in Hungary work remotely with colleagues in other offices.
"The feedback I get is that other locations respect our hard work, appreciate our technical competence and professionalism," Sándor says and continues:
"Budapest has a unique situation in that we have all three tech departments in one place. It is crucial that time spent in meetings are well utilized by being organized, having an agenda to discuss and most importantly to agree on ACTIONS and to follow up on their execution and progress."
Personal connections are very important when working remotely, Sándor explains.
"Visiting each-other to meet in person is a key factor to successful collaboration. I believe in team work and I believe that by working together we can create reliable and easy to use software."
What's the best thing about working at Betsson?
"One thing is sure in Betsson: Change. Changes in Betsson create opportunities and is a proof our agility and ability to succeed."