Customer service
Malta
News
People
Product
Technology
Uncategorized
10 years and counting
From Customer Service via the big mobile project to Live Casino and beyond. Aga's journey with Betsson is ever evolving. Here's her story.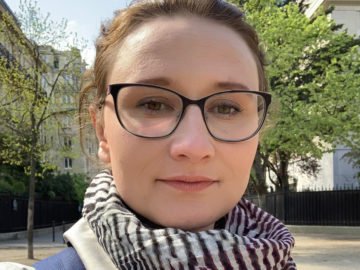 "Betsson was one of the leaders of the industry when I started ten years ago, and it still is," Live Casino Operations Manager Agnieszka Lejk Spiteri says.
"The mixture of good colleagues – all those wonderful people around me – good managers and the chance to develop professionally is what made me stay."
Agnieszka, Aga to her friends, says she thinks sometimes we take some of the perks we have at Betsson for granted – the free fruit, tea and coffee and weekly breakfast.
"When you talk to people outside the industry, they do not have the same benefits," she states.
Back in 2008, when Aga started in Customer Service, the igaming business was still young. The industry was new to Aga, but she had previous experience of customer support. After a few years as a Customer Service Agent, Aga was promoted to Team Coach within CS.
"This was a role with more responsibility and also more insight into the business, which is what I wanted," she says.
The challenge of leading a big project
Through her knowledge of the company, Aga found and applied for her next role: coordinating the large mobile project which was just about to start where the native team of iOS and Android developers worked on launching the new mobile platform.
"The technical details were new to me and I had to learn a whole other vocabulary. It was a challenging and stressful job, but so rewarding."
All the things Aga learned during those two years that she worked with the project – about leading projects and managing people and the technical requirements – have been so valuable to her since then, she says.
"The team was very nice and helpful, and I just learned what I needed to know along the way."
Tech or Business?
After the project was done, it was time to progress to something else and Aga was considering whether to go into Tech or to the Business side. She decided to move to Live Casino where she now works as a Live Casino Operations Manager, configuring and releasing games across the group.
"This job has a bit of both – tech and business," she states.
"It has been another stepping stone for me. With this job, I could develop myself within the live casino area, which is different to online casino."
Liaising between the company and the providers and following up on KPIs are some of her tasks, in addition to configuring the games.
"It Includes interactions between the customers and our games, talking to developers and learning more about how the product works on the inside," Aga explains.
In the future, Aga is sure she will continue to progress. If it is going to be towards the tech side or the business side she does not know yet.
"I'm waiting for that sign, that spark, that will help me decide," she says with a smile.
Want to come work with Aga and the rest of us here at Betsson Group? Check out our open positions