Budapest
News
People
Technology
"A company that values employees as much as its products"
Balázs Takács is a frontend developer with Betsson Group in Budapest, Hungary. "If you want to join to a team where developing yourself is as important as developing a good product, and if you are also up for the challenge, then do not hesitate to apply for a job here," he says.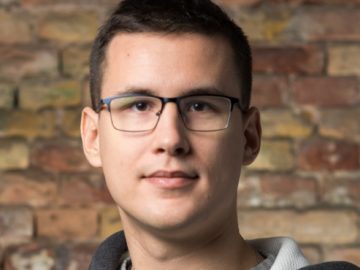 As a child, Balázs wanted to work with computers, so for him, it was an easy choice to become a developer.
"When I started to study information technology, I realized that coding is not just about the wonder of creating something new, but it is also an art, a way to express myself," he says.
Starting out as a backend developer, Balázs gradually turned to frontend development instead.
"It fascinated me that the result of the development is always visible"
Balázs favorite part of the job is developing himself day by day. Getting to know the domain, the product and the technologies better and better. At the same time, working on a new domain, with a toolset which is continuously evolving is challenging.
Balázs first came into contact with the company when one of Balázs' friends applied for a job at Betsson and said he enjoyed the recruitment process.
"When I told him that I was looking for new challenges, he immediately recommended Betsson and shared his impressions of the company," Balázs explains and continues:
"I found it really convincing so I applied."
Thorough recruitment process
During the recruitment process, Balázs says he got to meet with several colleagues, including the HR representative, Developers and the Development Manager.
"We had a phone interview where I got an overview about the project and tasks, and then I had a deeper technical interview which focused on basic coding and networking knowledge," he says, and continues:
"I got to tell them about my previous experience, goals and motivation, as well as show my technical skills and talk about other projects I had been involved in."
Onboarding works at Betsson
After two final reference checks, Balázs was through the entire process with flying colors and landed the job. Like all new starters, Balázs took part in the onboarding, which introduces new recruits to Betsson Group's history, culture and values, origination and ways of working, among other.
Balázs describes the induction as a "Clear, concise and accurate information tsunami in one day."
Good atmosphere guaranteed
When asked what he likes about working at Betsson, Balázs is ready with his answer:
"Working processes and caring colleagues."
"For me working processes are like a soft pillow, it makes everything comfortable. I can plan ahead and know what to expect," he says.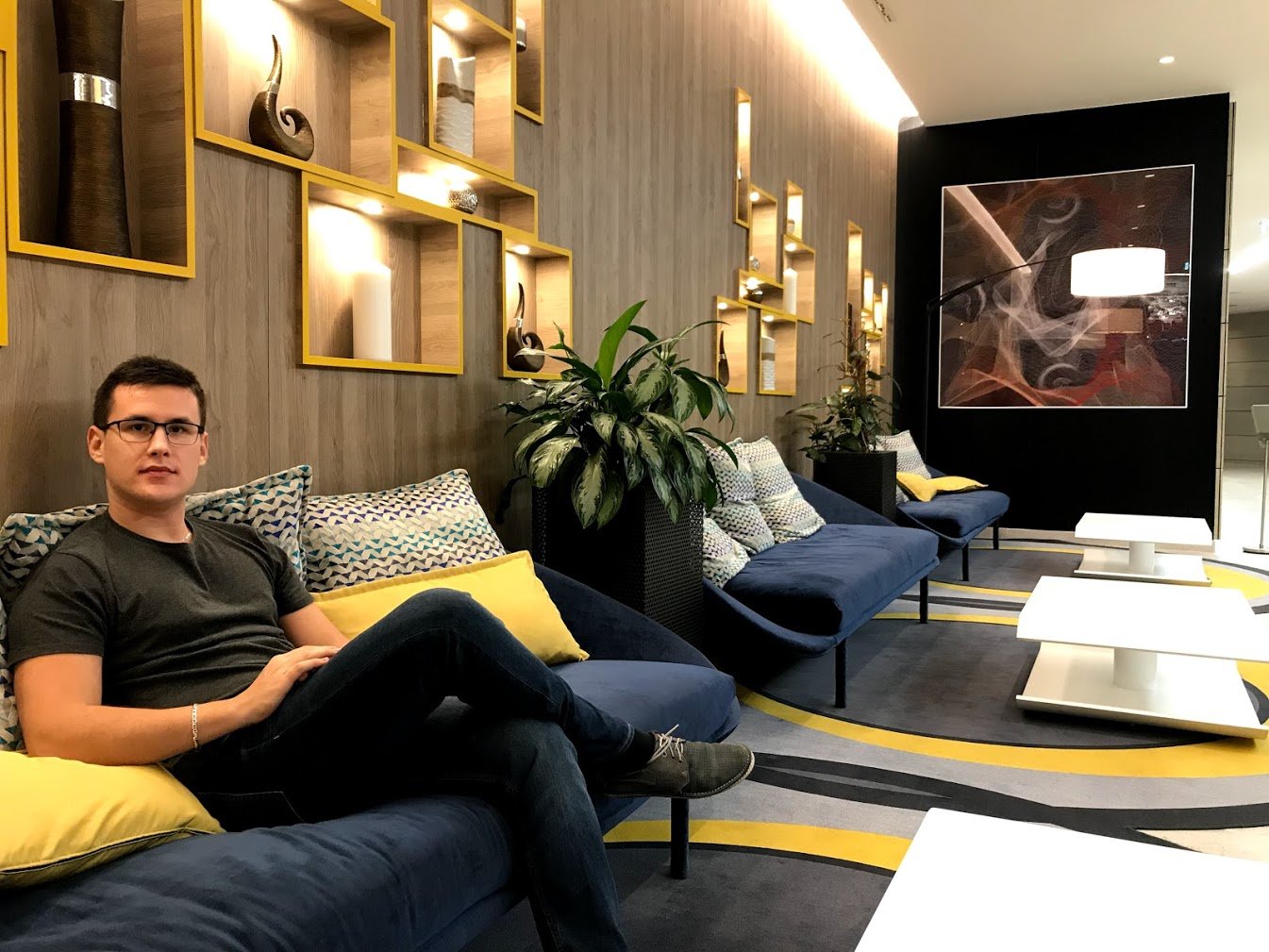 Balázs says going to work at Betsson Group is like visiting a place filled with interesting, highly trained and joyful people.
"We start every Monday in the office with breakfast (fika), which is a really good start of the week. Every Thursday afternoon we have its sweet version: sweet fika. And every second Friday we eat lunch together. And yes, everything is provided by Betsson," he states.
Team building events are also a good chance to know the colleagues better and to have fun.
Betsson supports professional development, learning new things and growing in your role.
"Attending conferences in places such as Barcelona, London, Berlin, Copenhagen is also a possibility," Balázs says.
Then again, Budapest is not so bad either.
"It is an interesting city with endless possibility to enjoy life; Take a walk at the bank of Danube, visit a bar in an old ruin, play board games at a pub. My personal favorite activity is visiting new restaurants as frequently as I can," Balázs concludes.
Betsson Group and the Budapest office sound like a place for you? Check out our open positions!