Brazil
Brazil
Commercial
Marketing
News
Looking South: Betsson announces the sponsorship of Athletico Paranaense
For the first time, the Brazilian club signs a partnership with an international betting brand, Betsson; the contract runs until the end of 2023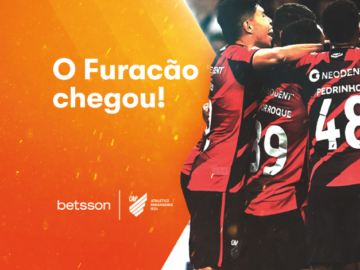 This press release is available in:
---
English

Looking South: Betsson announces the sponsorship of Athletico Paranaense
For the first time, the Brazilian club signs a partnership with an international betting brand, Betsson; the contract runs until the end of 2023
Sao Paulo, August 2022 – Innovative on and off the field, Club Athletico Paranaense announced this Wednesday (3rd August) its new sponsor. The team has just closed a partnership with Betsson, the global online sportsbook and casino operator. The agreement will last until the end of 2023 and is already stamped on the shirt: the debut of the new uniform, with the brand's logo, will be in the match against Estudiantes, for the Libertadores Cup, this Thursday (4th August), in Curitiba.
Betsson will have its brand stamped on the lower back of the athletic shirt and will be the first Hurricane sponsor to also place its logo on the team's women's kit. The partnership between Athletico and Betsson also provides bonuses for Athletic fans within the betting platform.
"We are delighted to have Betsson as a sponsor. A company operating worldwide with expansion projects that coincide with Athletico's goals of becoming a reference in football. We are sure that we will do great projects together", extols Athletico's Commercial, Institutional Relations, and Marketing Director, Mauro Holzmann.
"Driven by innovation and sport, the synergy of this partnership is in line with what we seek for Betsson on Brazilian soil, which is to position online betting as a serious and safe entertainment platform. It also serves to further increase our brand recognition in the South region of Brazil", says Andre Gelfi, Managing Partner of Betsson in Brazil.
About Betsson
With over 20 brands in its portfolio, including Betsafe.com, Betsson.com, NordicBet.com and CasinoEuro, the Swedish Betsson Group is one of the biggest references in online gambling in the world, delivering entertainment and fun for over five decades. In Brazil, Betsson is the first and only licensed operator in the Brazilian market for sports games, such as horserace betting, in partnership with the Jockey Club of Rio Grande do Sul, and fantasy games Want to know more? Go to: www.betsson.com | Follow @betsson_brasil on Twitter and on Instagram
About Club Athletico Paranaense
Club Athletico Paranaense, also known as Hurricane (Furacão), stands out for its excellent structure and the quality of its work and management. It has one of the most modern stadiums in Latin America, the Joaquim Américo Stadium, Arena da Baixada, which hosted four 2014 World Cup games.
The stadium is the first in Latin America and the first in the Southern Hemisphere (built for football) to have retractable technology on its roof. In another unprecedented technology in Brazil, the stadium has synthetic turf with FIFA Pro certification (the highest level of FIFA certification). The club also has the most modern Administrative and Technical Center in the country, the CAT Alfredo Gottardi, which includes the entire structure for the professional team, the training categories, and the administrative staff.
On the field, Hurricane has won important titles at state, national and international levels. Among them are the titles of the Brazilian First Division Championship, in 2001, CONMEBOL Sudamericana in 2018, Levain CUP, the Copa do Brasil, in 2019, and CONMEBOL Sudamericana in 2021. -champion of Libertadores, in 2005. In the main tournament on the continent, the team has eight participations (2000, 2002, 2005, 2014, 2017 and 2019, 2020, and 2022). In 2013, they played in the final of the Copa do Brasil.

[back to top]
---
Portuguese

De olho no sul: Betsson anuncia patrocínio do Athletico Paranaense
Pela primeira vez, o clube fechou parceria com uma marca internacional de apostas, Betsson
São Paulo, julho de 2022 – Inovador dentro e fora de campo, o Club Athletico Paranaense anuncia seu novo patrocinador. O clube acaba de fechar parceria com a Betsson, referência mundial em jogos e apostas online. O acordo vai até o fim de 2023 e a estreia do uniforme com o logo da marca será na partida contra o Estudiantes, pela CONMEBOL Libertadores, na quinta-feira (04), em Curitiba.
A Betsson terá a sua marca estampada na parte inferior das costas da camisa athleticana e será a primeira patrocinadora do Furacão a também colocar seu logo na camisa da equipe feminina do time. A parceria entre Athletico e Betsson ainda prevê bônus para os torcedores athleticanos dentro da plataforma de apostas.
"Para nós é uma satisfação termos a Betsson como patrocinadora. Uma empresa de atuação global, pioneira no Brasil, com projetos de expansão que coincidem com os objetivos do Athletico de se tornar referência no futebol. Temos certeza de que faremos grandes projetos em conjunto", exalta o Diretor Comercial, de Relações Institucionais e Marketing do Athletico, Mauro Holzmann.
"Movida por inovação e esporte, a sinergia desta parceria está alinhada com o que buscamos para Betsson em solo brasileiro, que é posicionar os jogos de apostas como um entretenimento regulamentado, sério e seguro. E também aumentar o reconhecimento da nossa marca na região Sul do Brasil", afirma Andre Gelfi, Sócio Diretor da Betsson no Brasil.
Para comemorar a parceria e as boas chances da vitória do Athletico Paranaense, a Betsson está lançando uma promoção exclusiva, a SUPERCOTA para novos clientes de 50.00 na vitória do Furacão! Ela ficará ativa até amanhã (04) antes do início do jogo. Para apostar nesta e em outras partidas do Campeonato, clique aqui.
Sobre a Betsson ​
Com mais de 20 marcas no portfólio, incluindo Betsafe.com, Betsson.com, NordicBet.com e CasinoEuro, o grupo sueco Betsson Group é uma das maiores referências em jogos de apostas online no mundo, entregando entretenimento e diversão há mais de cinco décadas. Em operação no Brasil desde 2019, a Betsson é a primeira e única operadora licenciada no mercado brasileiro de jogos e apostas esportivas, em parceria com o Jockey Club do Rio Grande do Sul. Por aqui, a marca é patrocinadora do Íbis Sport Club e dos campeonatos estaduais Pernambucano Betsson 2022 e Gauchão 2022. Quer saber mais? Acesse o site. | Siga @betsson_brasil no Twitter e no Instagram
Sobre o Club Athletico Paranaense
O Club Athletico Paranaense se destaca por sua excelente estrutura e pela qualidade de seus trabalhos e gestão. Possui um dos mais modernos estádios da América Latina, o Estádio Joaquim Américo, a Arena da Baixada, que recebeu quatro jogos da Copa do Mundo de 2014.
O estádio é o primeiro da América Latina e o primeiro do Hemisfério Sul (construído para o futebol) a possuir a tecnologia retrátil em seu teto. Em outra tecnologia inédita no Brasil, o estádio possui gramado sintético com certificado FIFA Pro (o mais alto nível de certificação FIFA). O clube também possui o mais moderno Centro Administrativo e Técnico do país, o CAT Alfredo Gottardi, que contempla toda a estrutura para o time profissional, as categorias de formação e o staff administrativo.
Em campo, o Furacão tem conquistado títulos importantes em nível estadual, nacional e internacional. Dentre eles, estão os títulos do Campeonato Brasileiro da Primeira Divisão, em 2001, CONMEBOL Sudamericana 2018, Levain CUP, a Copa do Brasil, em 2019, e CONMEBOL Sudamericana 2021. O Clube ainda foi vice-campeão Brasileiro, em 2004, e vice-campeão da Libertadores, em 2005. No principal torneio do continente, tem oito participações (2000, 2002, 2005, 2014, 2017 e 2019, 2020 e 2022). Em 2013, disputou a final da Copa do Brasil.

[back to top]
---
Press Images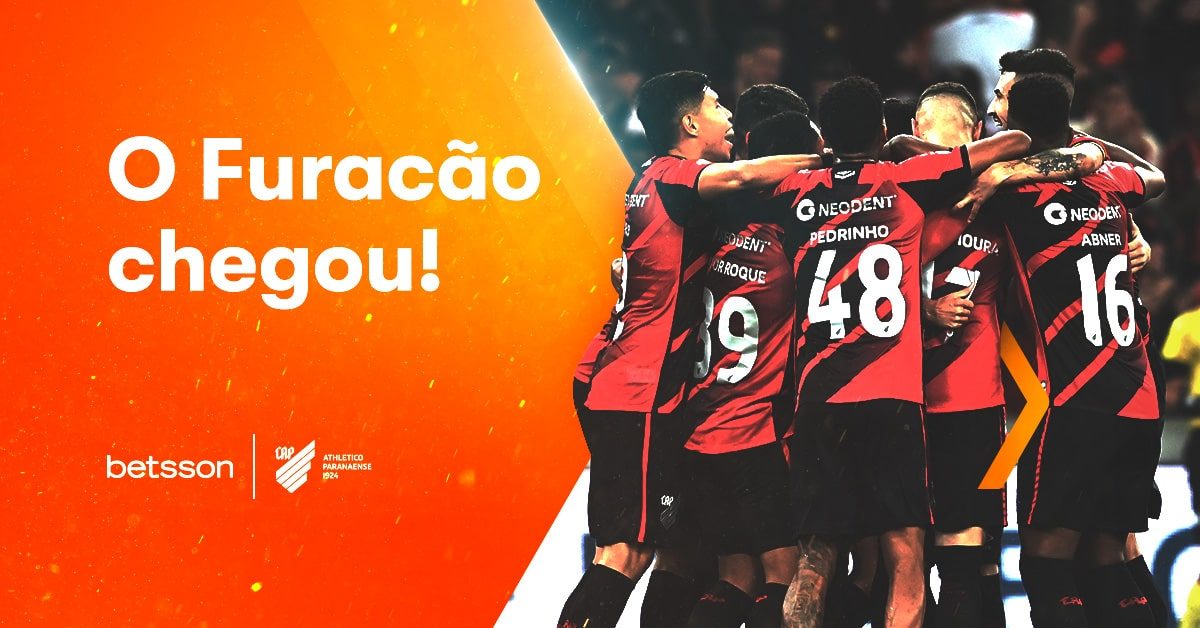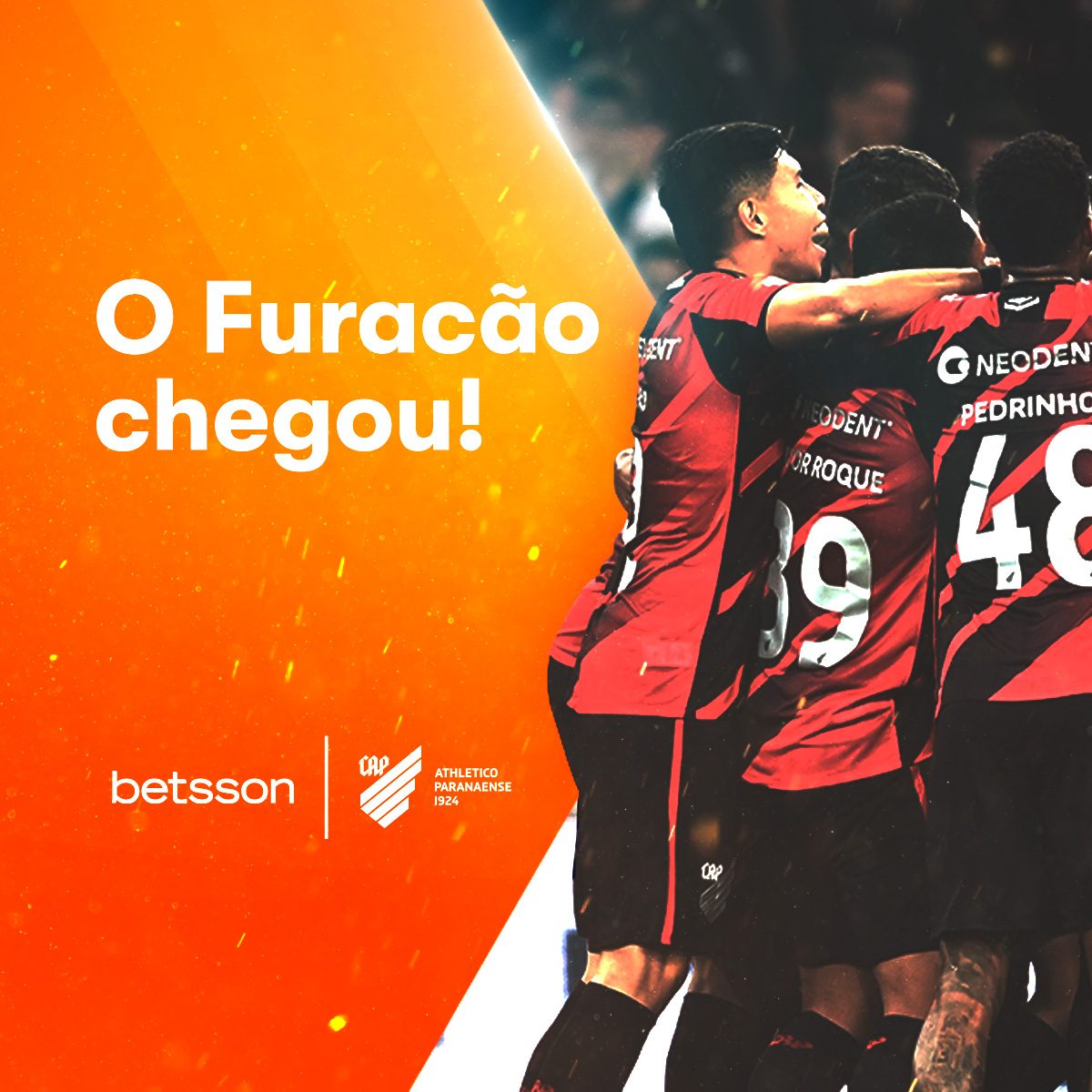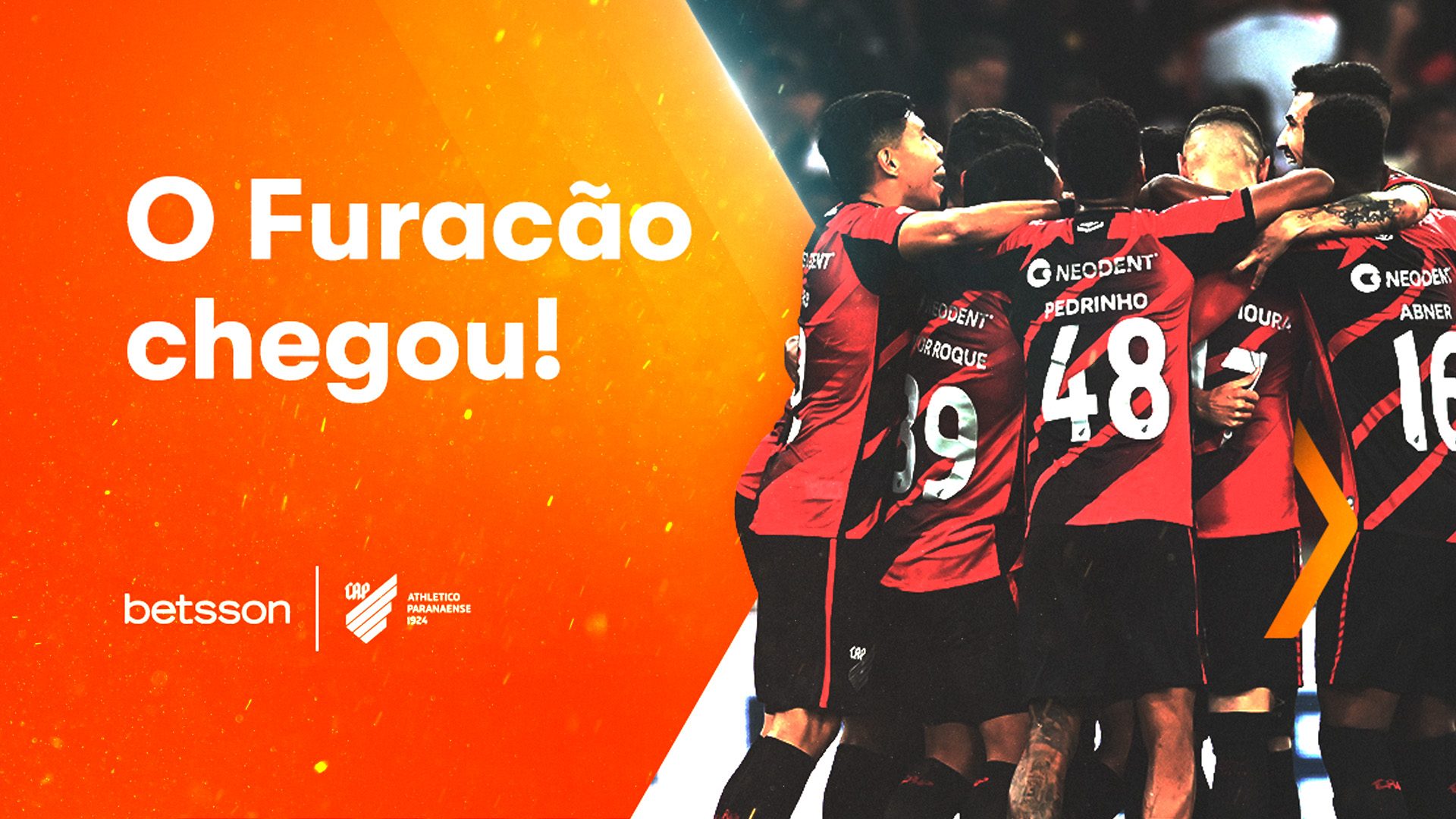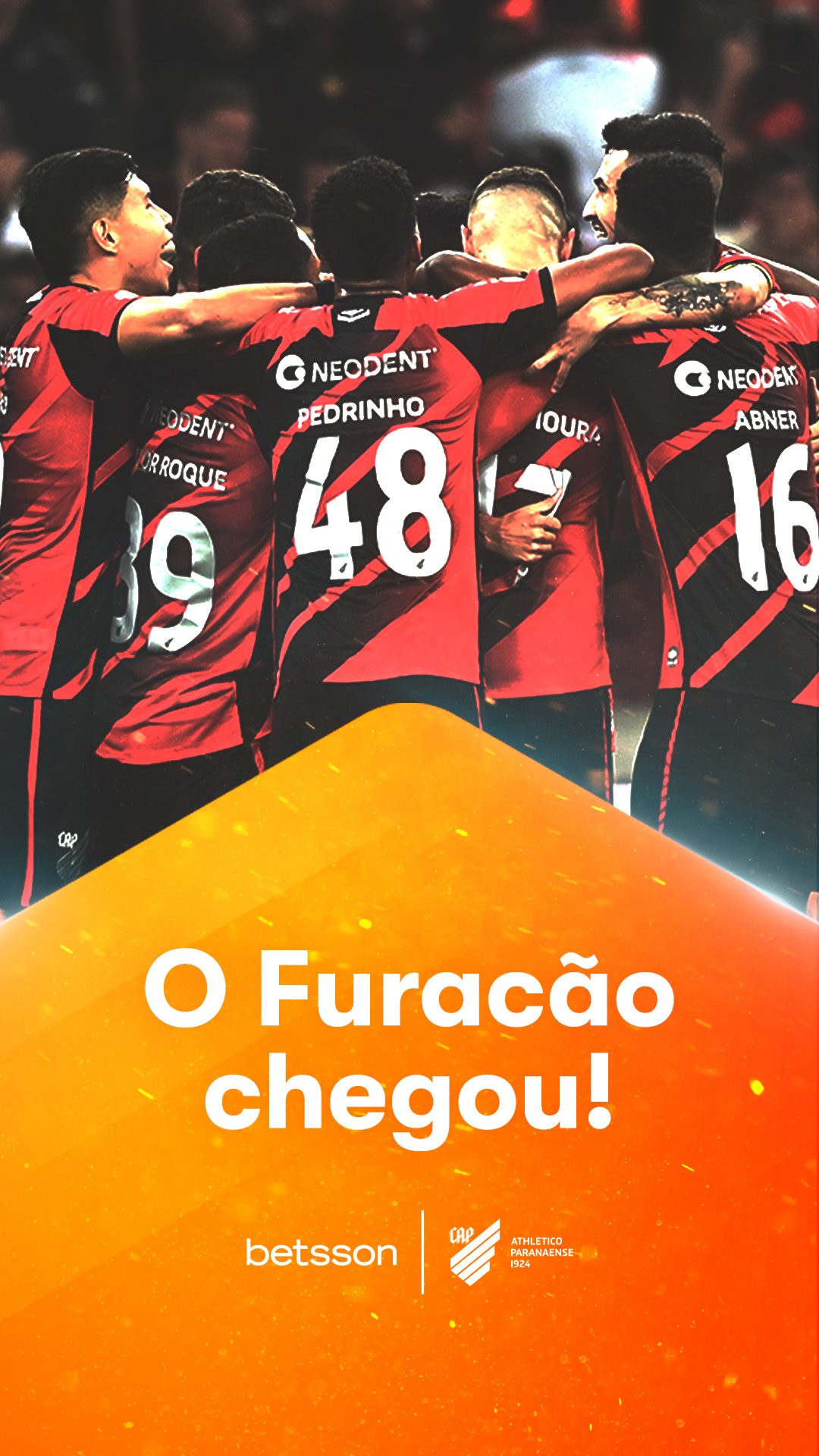 [back to top]