Attracting women to the tech industry
On Women's Day, the 8th of March, the Betsson Group Stockholm office participates in Women In Tech.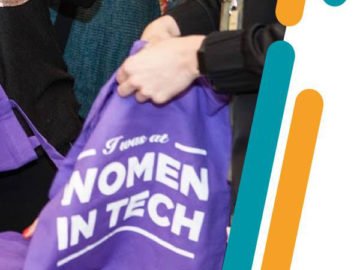 ​Behind Women In Tech, WIT, stands some of Sweden's largest media and technology companies. The mission is to inspire talented women to consider a future in the field of technology and to inspire and enlighten women already in the industry, to stay within the field.
Betsson Group is one of the proud sponsors this year and the Stockholm office will be present at the conference with a stand. Frontend and backend developers present will be ready to tell visitors about their everyday life at Betsson Group. Some fun competitions and tech quizzes with nice prices is also on the schedule.
"WIT started on International Women's Day 2014. This is the first year we are a Sponsor, but already last year we were engaged by sponsoring tickets for students," says HR Associate Anna Maria Forsström, who is one of the Betssonites who will be manning the stand next Friday.
Women In Tech provides a network and the experience of successful people from the wonderful world of technology and media. Sponsoring WIT is part of our Employer branding work in Sweden, Anna Maria explains.
"We want to be visible in big relevant forums and WIT feels just right, since we want to attract more women to Betsson. We also want to be a promotor, in general, engaging more women to get into the tech industry," she concludes.
Follow us at WIT through our social media channels!