Benjamin Zammit – CRM Solution Developer
Benji Zammit is a talented, newly graduated 22-year-old who's super into boxing and obstacle marathons. He has earlier worked as a Java Software Engineer, and today he works within the central CRM Team of Betsson as a Solution Developer.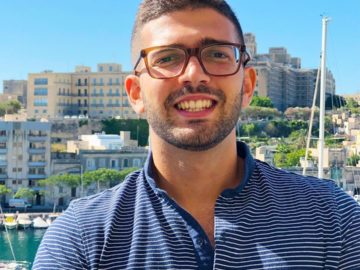 Reflections from a new Betssonite
I'm quite new here; I started working for Betsson roughly a month ago. So far, I love it! There is a great atmosphere here, very easy to make new friends and the teams are all motivated. There are also a lot of events and fun activities being organized, so that's great. My job itself is also great and very interesting. I really appreciate how well kept the premises are as well, they are very hygienic and have such a professional vibe.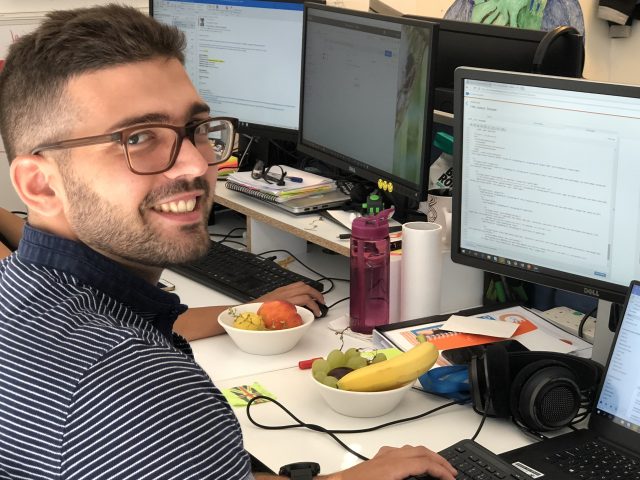 Continuously learning
I have a BSC in Information Technology (Computing & Business) from the University of Malta. I can't speak much about the development within the company simply because I've only been here for a short time, but so far I can definitely say that I am continuously learning and being challenged to improve my development skills and business relations. I also learn a ton thanks to the commercial side of my role, since it involves a lot of dealing with stakeholders and gathering requirements etc.
Stay up-to-date with best-practice coding
There are many different responsibilities when you are a CRM solution dev, but it's all about our customer relationships. I develop the customer engagement tools, debug and fix any issues that occur with those tools and liaise with key stakeholders to gather requirements. It's also essential that I always stay up-to-date with the coding best-practices and tool advancements to ensure that we maintain our high quality. I also work with documenting and tracking any changes made to the setup.
A social and diverse job
I love that we are continuously solving different problems for our stakeholders. It keeps me staying relevant, and the work is never repetitive. My team is also great, we are a perfect mix and work excellent together. The commercial side of the job is also something I like a lot. I enjoy the fact that I am not sitting down at my desk all day and that I have that social aspect when I'm dealing with all the clients and interacting with people.
RELATED NEWS & STORIES
RELATED