Betsson Group wins 4 awards at EGR Operator Awards 2020
We're extremely proud to announce that we won four awards at the 2020 EGR Operator Virtual Awards.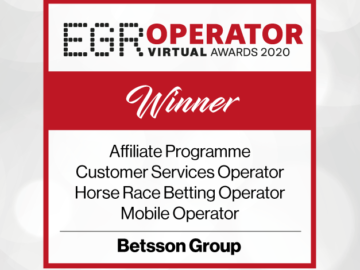 Usually, the EGR Operator Awards are held in London but due to the current pandemic, this year they are being held online, split over two evenings – 11th and 12th November. The EGR Operator Awards are a bit like the Oscars of the igaming industry – they reward B2C operators for setting the standard in several categories.
This year Betsson Group has been shortlisted for 11 categories and managed to win an astonishing four awards: Affiliate Programme of the year, Customer Services Operator, Horse Race Betting Operator, and Mobile Operator. During the live event, EGR reached out to Ronni Hartvig, Chief Commercial Officer at Betsson Group who accepted all the awards and made a small speech for each category thanking the hard work, dedication, and passion of all Betssonites.
---
Here's a deeper look at each of the four categories: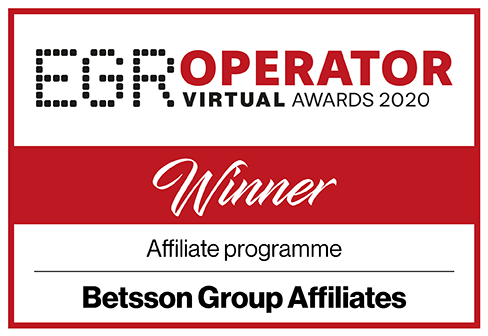 Affiliate Programme
This category rewards the operator affiliate team that best demonstrates the use of innovative and effective marketing strategies to drive customers to their sites. Judges look for programmes that have used the full range of marketing tools available. In this highly competitive environment, evidence of strong affiliate partnerships and effective use of brand messaging will also play a vital role in selecting the winner.
The judges who chose Betsson Group Affiliates as the winners said the following:
– Innovation – Multi-region and multi-brand offering gives partners flexibility as to what works best for them. Number of advertising tools available to allow affiliates to optimise their campaigns and track player activity. Advanced financial tools to ensure convenience for affiliates
– Brand messaging – presence at all major conferences, dedicated in-house design team to help create content/assets
– Acquisition/retention – good growth stats in the year, support affiliates through various tools, data and promotions calendar
– Relationship management – keep affiliates updated with all industry developments, regulatory / legal matters and also payment methods. No negative commission carryover and tailored reward plans available. Natural language speakers in all major markets
– A very well-run affiliate programme servicing a number of major global brands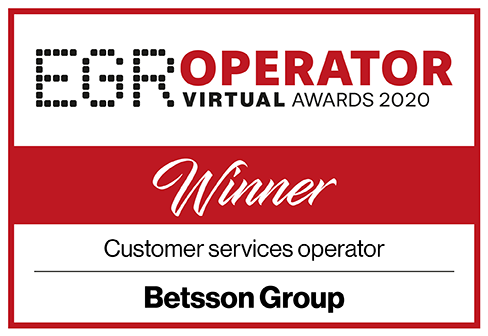 Customer Services Operator of the Year
This award recognises the operator that can best demonstrate that it truly has the customer at the heart of its business, and manages its resources to continuously improve its performance standards ensuring it can meet the needs of its entire customer base.
The judges who chose Betsson Group as the winners said the following:
– Good focus on social responsibility e.g. proactively identification of high-risk behaviour with word analysis and by agents. Pro-active customer service with Clarabride, and call-me-back feature, are two more positives
– An impressive performance in many respects, across many channels and offering support in many different ways; good to see the importance of social responsibility embedded in the service
– Retention seems to be strong and there is a thorough system of training and evaluation. Good use of tech and ongoing assessment
– Betsson have clearly put a lot of thought and energy into this side of the business and have coped especially well with the challenges of Covid-19
– Impressive array of languages supported and early adoption of AI. Balanced blend of human and technology and good response times and first resolution metrics.
– A very impressive entry with great scores, systems and processes in place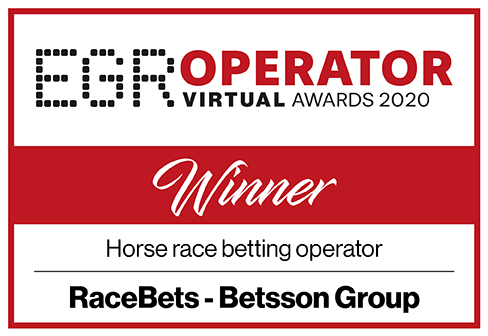 Horse Race Betting Operator of the Year
This award recognises the operator that has stood out in the competitive horse race betting space, through quality of product, customer centricity, differentiation and commercial success. Judges look for an operator that offers a market leading product combined with an effective marketing strategy and CRM capabilities, as well as strong commercial performance.
The judges who chose RaceBets as the winners said the following:
– Excellent submission. All criteria tackled and very good results
– Specialisation today is required over generalisation. Having focused on horse betting and handling both online and offline obligations, even charitable ones, makes this submission a winner
– RaceBets has demonstrated significant growth in multiple territories, demonstrating its ability to adapt to different markets and the quality of both its offering and use of marketing campaigns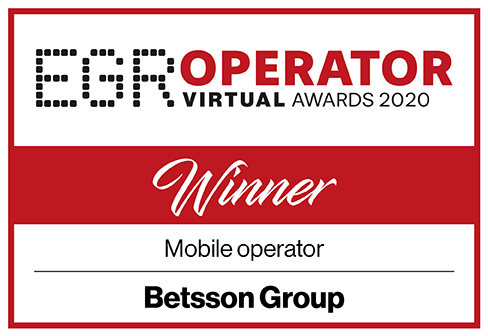 Mobile Operator of the Year
This award recognises the operator that has stood out from the pack within mobile and tablet real-money gambling. It is open to mobile-only operators or traditional egaming firms with a mobile product suite, but in either case the judges look for evidence of innovation, growth, and the quality of product and service. Special consideration will be given to operators with a well-integrated portfolio or products across iOS, Android and mobile web on both smartphone and tablet platforms.
The judges who chose Betsson Group as the winners said the following:
– Betsson won due to the innovations they've had which were even played down a little bit by the presenter as some of their stats are seriously impressive year-on-year
---
Well done to all the teams and also to all the Betssonites who in one way or another have contributed to the work that these winning teams carry out during the year – #onebetsson!