Malta
News
Product
Technology
Betsson merges CPO and CTO roles with a new strong recruit from the media world
Betsson Group has recruited Peter Frey who will become its CPO/CTO. Peter is currently the CTO of Bonnier News – the biggest media cooperation in Sweden. Betsson Group will be merging the CPO and CTO roles into one with the goal of closing the gap between technology and business and thus be more efficient.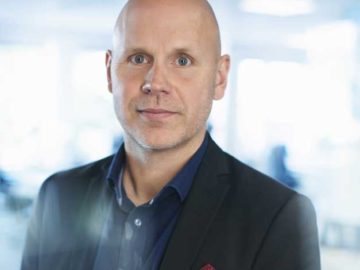 Peter Frey has for the greater part of his professional career worked in the media world. He was instrumental in getting the Swedish evening newspaper, Aftonbladet, to become the most visited website in Sweden. Following that, he took on the challenge of repeating the same success for Expressen (owned by Bonnier) – Aftonbladet's number one competitor. At Bonnier, Peter was strategically responsible for the technology and development within the company.
Commenting on this engagement, Jesper Svensson, CEO of Betsson Operations said, "Throughout his career, Peter has shown that he can deliver highly user-centric products and is therefore a perfect match for Betsson. With fewer layers in the organisation we know we can be more efficient, as we did with the successful merger of Marketing and Commercial a while back. At the end of the day, it's all about efficient delivery of business driven initiatives. Holding the combined CPO/CTO role, Peter Frey will be able to balance capacity changes and ensure swift delivery of improvements to our customer experience."
Peter, who will start at Betsson Group in the coming months, will work closely with CCO Ronni Hartvig on business prioritisation as well as getting input from both Strategy and Operations.