LATAM
Location
News
Sportsbook
Betsson Peru becomes the official sportsbook sponsor for Liga 1 Movistar
Betsson Peru becomes the official sponsor of the most important local football tournament, seeking to directly promote the development of Peruvian sports.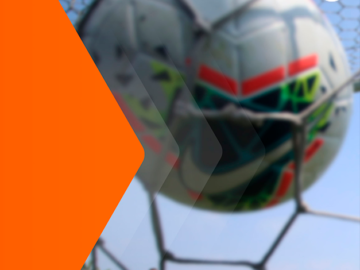 In order to encourage the reactivation of national football and as a way to reconfirm its commitment to the sport, Betsson, together with the support of the Peruvian Football Federation (FPF), are pleased to announce that as of 16th September 2020, Betsson is the new official online sportsbook sponsor for Liga 1 Movistar, the most prominent Peruvian football tournament.
[watch video announcement below]
With sponsoring the official national football tournament, Betsson reaffirms its loyalty to the sport and further encourages the development of professional football by bringing entertainment to the homes of the most passionate Peruvian football fans and the Liga 1 Movistar supporters.
"With this sponsorship, we want to extend and express our full support for Peruvian sport, providing value and entertainment to the passionate fans of national football. We are aware of the hard times that Peruvian football has gone through and with this sponsorship we want to reaffirm our commitment to the sport and contribute to the progressive reactivation that football is having all over the world after this unprecedented crisis", says Andrea Rossi, Commercial Director for Latin America at Betsson Group.
Betsson will, as part of the agreement, get brand presence on backdrops, press conferences, change boards, and other assets of Liga 1 Movistar. Betsson also introduces "El gol de la fecha Betsson" which highlights the most memorable goal of each round.
"We are really appreciative of the support Betsson has shown to the sport and we are partnering with an operator who shares the same commitment in the fight against match-fixing and any fraudulent practice in the online sports betting. We, therefore, want to assure our audiences that Betsson will work together with the FPF to guarantee the transparency of the game and entertainment," says an FPF executive.
Betsson promotes responsible gaming at all levels and empowers customers with several tools to control their betting, which is a stark difference when compared to some of the other operators which have entered the Peruvian market lately. Furthermore, Betsson is also offering its large pool of betting specialists and experts, together with specialized information and data to further develop and enhance the Peruvian tournament.
Visit Betsson Peru on www.betsson.com/pe
---
Video