Betsson supports the planting of 1 million trees
Betsson Group has signed a collaboration agreement with the QLZH Foundation to become a 'Tree Partner' in the foundation's quest to transform the Maltese environment in a sustainable manner by planting one million trees.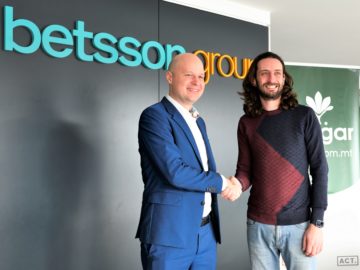 Betsson Group is the first iGaming company to become part of this initiative.
Jesper Svensson, CEO for Betsson Group said, "Our operational headquarters is in Malta, and has so been for over 15 years, and we care a great deal about the island. By supporting the planting of trees, we help improve the environment and climate for all who lives here, with fresher air, lower temperatures and pleasant greenery.
"Saġġar has created a lot of awareness on the well-being of the environment that surround us, and this resonates very well with our Betssonites. So, whereas we usually give a small gift to each employee during Christmas time, we decided to instead donate one tree on behalf of each and every of our 1,650 Betssonites across the globe.
"On a larger scale, we are committed to running a sustainable business and have introduced a new Local Community Engagement strategy and several energy and water conservation as well as waste management measures."
Steve Mercieca, co-Founder of the QLZH Foundation, said "we were really happy to get the support of the largest gaming company on the island. Through this partnership, Betsson Group is leading the way in the protection of Malta's environment.
When we started this journey with our partners Act Environment, we knew that we had to rely on the support and investment of organisations from the public and corporate world. Winning the trust of a multinational company such as BetssonGroup truly means the world to us and we hope that it will inspire other companies to become partners of Saġġar."
About Saġġar
Saġġar's goal is to enhance, restore and rehabilitate areas or habitats across the Maltese islands and to engage in collaboration, research, ecological considerations and integrated conscious designs to facilitate the harmonious integration of the people with their environment.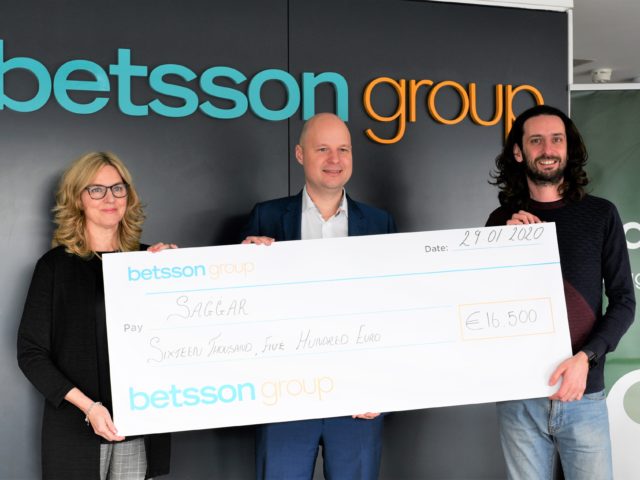 In the photo,: Chief HR Officer Lena Nordin, CEO Jesper Svensson and Steve Mercieca, co-Founder of the QLZH Foundation.