Karen Livori – Product Owner
Karen is a part of the Product team and works as a Product Owner. She started her career at Betsson she wanted her to get out of her comfort zone. Today, she's been out of her comfort zone for almost four years.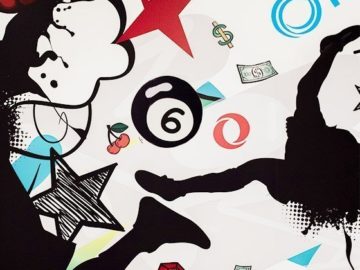 A persuasive partner
I have been working at Betsson for around three and a half years. I came to Betsson after eight years in the Telecommunications industry, where I progressed from customer support agent to a network technician and finally to a wholesale business executive, seeing to day-to-day international roaming activities as well as negotiating maritime roaming services. It was my partner (who at that time was working at Betsson) who convinced me to join; as a challenge to get out of my comfort zone and venture into the world of igaming.
The Career development within Betsson
I started out as an Operations Coordinator seeing to the various acquisition, affiliates and other central marketing requests. After a year or so, the team had been restructured and that is when I moved on to being a Product Owner for some of the company's content tools, which were developed in-house and for which the team had been responsible for. From there I then switched tool ownership and became PO for the new frontend gaming part/project of our sites, and I recently became a certified scrum product owner.
Deliver the best customer experience
My current role and day-to-day activities, involve coordinating development for the new Betsson sites, which includes communication with stakeholders, product research, scrum ceremony attendance, requirement set up for the tech/developer teams, and communication with peers on latest developments and prioritisation. All this towards ensuring that we have top quality products and services, that allow the business to deliver the best customer experience in the igaming industry.
Best of both worlds
I have international diplomas in computer studies focusing on web development and forensics, as well as in marketing, including public relations and e-commerce, with additional background in Economics and Business Management. In my job, I get to be the go-between of both tech and business, bringing both sides together and create good products. Much of the things I do is also somewhat new, which makes it all the more interesting.
Hard work pays off
I have always been very curious, and when I was younger I wanted to work with, and find out about, everything; businesses and finances, mechanics, engineering, art. Since I'm still curious, I like that every day is different at Betsson; each one bringing new challenges along the way. You get to share experiences and learn a lot from great people and no matter how hard it can get sometimes, the company still knows what it means to relax, have fun and enjoy the fruits of our collective work!
My best Betsson memory
One memory that comes to mind involves Betsson's last summer party – seeing CEO Pontus Lindwall in the Dj'n: both having fun himself and entertaining the crowd. This does not happen often and sometimes never at all in certain companies, so having THE founder join us and enjoying the moment with us all, was awesome!
RELATED NEWS & STORIES
RELATED