Shortlisted for a record-breaking amount of awards
Betsson Group is shortlisted in 18 categories at the upcoming EGR Operator Awards 2021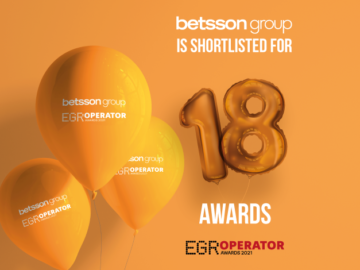 Betsson Group is shortlisted for a record-breaking 18 categories at the upcoming EGR Operator Awards 2021. Held in London on the 25th of November, these awards are considered to be the Oscars of the iGaming sector! The EGR Operator Awards reward B2C operators for setting the standard in several categories and the fact that we are finalists in 18 of them means that we're really performing incredibly well in all areas of the company – be it operational, product, tech, and commercial!
Being shortlisted for 18 categories makes Betsson Group the most nominated company in the awards' long history!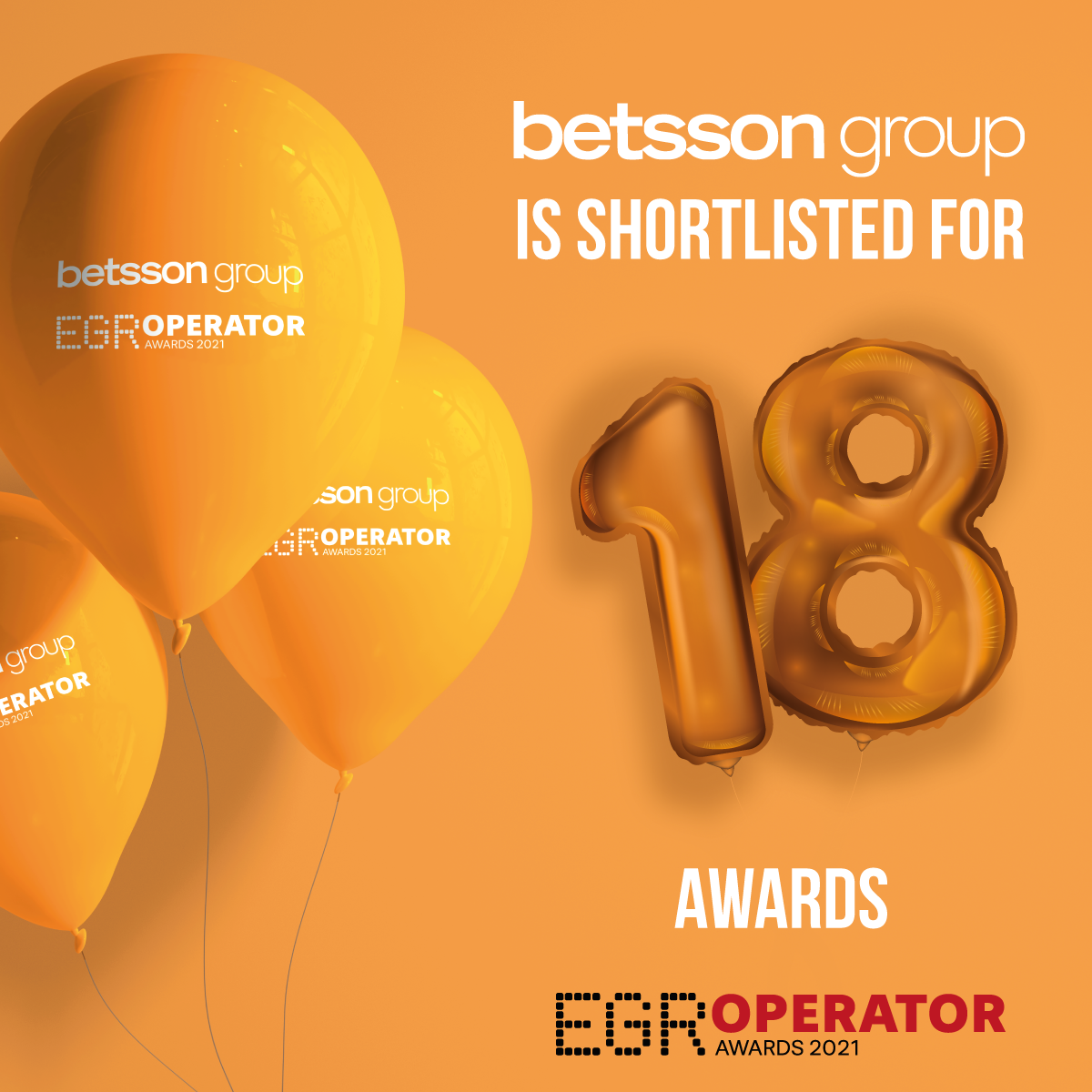 We are shortlisted for:
Operator of the year
Casino operator
Slots operator
Virtual and Fantasy Sports operator
Affiliate programme
Horse race betting operator
In-house product
Sports betting operator
Football betting operator
In-play sports operator
Mobile sports product
Mobile operator
Mobile casino product
Marketing campaign
Customer services operator
Safer gambling operator of the year
Employer of the Year
Diversity & inclusion model
The judging process of these awards is rigorous. The team of independent, external judges is updated each year by EGR and is selected for the diverse range of in-depth igaming expertise they can bring to the judging process.
The panel of judges first decides on the shortlist prior to the submissions being sent to the final judges, meaning that shortlisted companies have already achieved a very good level of achievement when compared to the rest.
Once the shortlisted companies are selected, the final judges are then placed in groups and assigned categories aligned to their specific market knowledge, avoiding any conflict of interest. They are not given any access to the submissions or the results of any categories they are not involved in judging. These judges read and analyse the submissions. Each judge allocates a score to each individual criteria per category, as well as a brief summary of their thoughts. Once the above is complete, judges submit their scores, and the winners are then automatically calculated by EGR's online judging platform. If there is no clear winner a conference call will be held by the allocated judges for that category. EGR does not contribute or have a vote within this process. The winners are then announced at the awards ceremony – on 25th November 2021.
The awards are organised by EGR (eGaming Review). EGR Global are one of the leading B2B publishers and membership networking groups for the online gaming and gambling industry, providing a comprehensive source for current business news and market intelligence.