Initiative, diligence and drive
Meet Emmett Stewart, our Head of Service Operations here at Betsson Group. Our Network Operations Centre sit with Emmett, so we sat down with him to find out what it takes to make it as a NOC Engineer at Betsson.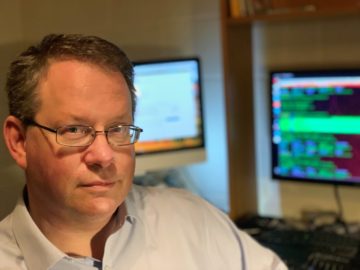 Tell us why you decided to join Betsson Group!
I landed the opportunity after 15 years in Telecoms industry in Sardegnia, Italy. Joining Betsson was a chance to create another new NOC Team here and I took up the challenge!
What is your vision for NOC at Betsson Group for this year?
On the 2019 roadmap we have detailed training for our NOC Engineers on Linux, Containers and AWS. With more technically experienced engineers, we can support the group even better. Keeping up with the new tech that the developers and the Infrastructure team use, gives us the best performance when resolving issues and dealing with our customers. We are also offering the chance to study in PowerShell and Bash to get more exposure to the automation needed to mitigate issues even faster.
There is a lot of training provided, but what are some of the tech the team would be touching upon?
The NOC team touches mostly on the infrastructure supporting our sites and services. We are working every day on VMware, Server hosts operating systems, Web Servers and APIs. With so many brands in the Group, NOC plays a vital role to ensure incidents are near to non-existent!
You are currently on the hunt for NOC professionals as you are growing the team, what are the dynamics like?
We are currently looking for two more people to join our team. We are working 24×7 during 12 hour shifts to constantly monitor the network and react to any interruption in performance. We then use all of our tools to try and resolve the issue directly, and escalate it if it's beyond our means. We have short, high stress times when there is high impact on our services, but we have to also keep at our suppliers to ensure their quality matches the Betsson Group expectations.
So for the new person joining, what do they need to do to impress you during an interview?
During the interview we are looking for depth of character and someone who has the right work ethic! This job isn't about just pushing a button, so we are looking for someone with passion for their work. There is, of course, minimum technical knowledge for server support needed. But initiative, diligence and drive aren't reflected in a technical exam. So in our interviews, we try to connect with the candidate to understand how they think and what they feel rather than focus only on what they know.
What would be the main challenge the new persons joining NOC would face?
I would say the shift rotation. One day shift, followed by a night shift and then off for two days can be stressful. But that becomes a habit that you get used to with time. I would say one of the hardest things for new members of the team is to learn which teams to escalate the issues to. Many teams in the company often have a limited scope of "neighbours" that they interact with, while NOC is at the centre of incidents across the entire group get exposure to most (if not all) of the teams.
The NOC does a good job of trying to fix problems. We are also responsible to keep the whole group updated on events as they unfold. So we focus also on communication and are working every day to increase the quality of our communication so that also the non-technical members of the group get a sense for what is going on to restore service and fix anything that isn't 100%.