"It is really difficult to get bored"
Meet Fabio Palusci! His career journey has taken him from a Master in Translation to the Finance Department at Betsson Group.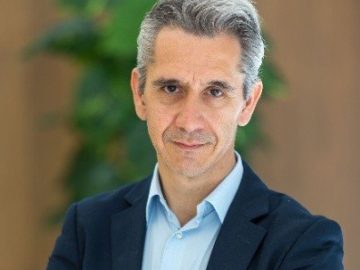 "I joined Betsson in February 2015. That makes me a proud Betssonite for four years now," Fabio says.
Before relocating to Malta and joining Betsson, Fabio lived in Rome for 15 years. After working as a project manager in various industries for many years, Fabio and his family decided it was time for a change.
"We opted for Malta and I started as a Digital Programme Manager at Betsson Group," he says and continues:
"I could not have found a company with a better fit for me."
Department odyssey
During his years with Betsson, Fabio has worked within quite a few different departments. Starting out at the Data Department within the Tech organization, to then move through Marketing and back to Tech again before finally finding his ultimate destination within the Finance Department.
"My journey with Betsson had already involved quite a lot of contact with suppliers, and therefore I didn't hesitate to take the opportunity to be part of the newly created Procurement Team," he says.
"I started this new chapter of my life in 2016, and I still have a very exciting and interesting journey ahead."
Customer focus
When asked about his education and training, Fabio says with a smile:
"You might not expect it, but I have a Master in Translations from the University in Antwerp."
Thus, Fabio's first position was as a multi-lingual help desk agent in a global outsourcing company.
"That experience of direct contact with people helps me now in always making decisions with a focus on our customer," he explains.
Procurement forms part of the Finance Department, and Fabio is located at the HQ in Malta.
"My role is to optimize procurement processes for the Tech department and to support our negotiation results and mitigate any contractual risks."
Fabio says it is not easy to describe a "normal" day.
"I would say that a typical day would definitely include some meetings with stakeholders, internal and external, probably some analysis to improve my knowledge on tech topics and certainly some review of contractual documentation."
Procurement makes a difference
Fabio says the best thing about his job is that he is constantly in touch with people from various departments and on different levels.
"The keyword for my job is "change". I am constantly looking to improve matters for the best of our business," he explains and continues:
"I have interaction with colleagues at Betsson, but also with supplier stakeholders which gives me a healthy view of what happens beyond our industry."
Fabio emphasizes that every single day is different, full of surprises and new challenges.
"It is really difficult to get bored and impossible not to learn new things," he concludes.