Roderick Spiteri Schillig joins Betsson Group as Head of Employer Branding and External Relations
Betsson Group announces the appointment of Roderick Spiteri Schillig as Head of Employer Branding and External Relations.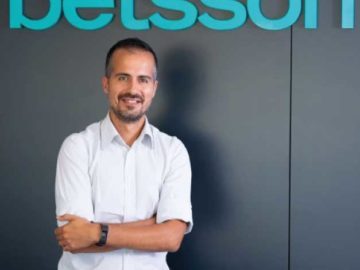 Roderick will be part of Betsson's corporate communications team. He will primarily be taking care of Betsson Group's relations with trade media and local media in Malta, acting as the spokesperson for communications matters. He will also be shaping and implementing Betsson Group's EVP (employer value proposition) and handling the overall employer branding strategy.
"We are delighted to have Roderick join the Betsson Group as we are committed to continue improving our position as the employer of choice on the island. Roderick's local knowledge and understanding of the iGaming industry will help us convey our message and share the Betsson experience," commented Jesper Svensson, CEO of Betsson's operations.
Roderick commented, "I'm thrilled to be joining at this exciting time and am looking forward to supporting in evolving Betsson Group's story both within the industry as well as beyond. Being the largest gaming organisation in Malta with more than 900 employees gives us the opportunity to bring about positive change within the communities we work in."
Roderick comes from LeoVegas Mobile Gaming Group, where he served as Head of Communications, responsible for all corporate and internal communication activities, including employer branding. Before that, Roderick managed all the marketing and communications efforts of the Malta Information Technology Agency (MITA). Roderick received an Honours Degree in Communications from the University of Malta and an MBA from the University of Leicester. He is also a member of the Chartered Institute of Public Relations from where he attained a Diploma in Strategy and Crisis (response) Management. Just recently he was certified as an employer branding professional by the Employer Branding Academy in partnership with Universum.