Brazil
Commercial
Marketing
News
Betsson sponsors the Pernambucano Championship
As the new Main Sponsor, Betsson will be present in all the competition's commercial properties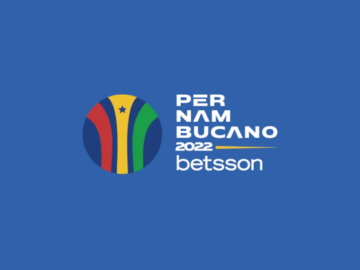 This press release is available in:
---
English


Pernambuco Football Federation announces agreement with Betsson – the largest sponsorship in the history of the Pernambucano Championship
As the new Main Sponsor, the company will be present in all the competition's commercial properties
The Pernambuco Soccer Federation (FPF) closed last Friday (14) the largest sponsorship in its history with Betsson, a world reference in online gaming and betting. The contract includes the naming rights of the championship, which will be called, "Pernambucano Betsson 2022".
The 108th edition of the tournament starts on the 22nd and in addition to the brand exposure reserved for sponsors, Betsson will be driving a series of marketing and PR activations, which will be announced throughout the season.
The partnership is part of Betsson's brand promotion in Brazil. "The Pernambucano is one of the biggest and most traditional state championships in Brazil, attracting millions of passionate fans. Following our good experience in the region by supporting Íbis Sport Club, we truly believe in the potential of this championship to further expose our brand and engage with fans," explains Andre Gelfi, managing partner of Betsson in Brazil.
For Evandro Carvalho, President of FPF, the agreement shows the strength of soccer in the state. "The finals of the Pernambucano 2021 attracted a record audience. According to TV Globo's data, we surpassed the finals of Paulista and Carioca Championships," said the leader, who is satisfied with the agreement. "We are very happy with Betsson's support, which allows us to invest even more in soccer in Pernambuco, and pay for all the officials of the championship such as the referees, assistant referees and VAR in the final stages. Betsson is a market leader that is betting on the credibility that the Federation has earned over the years".
Betsson has been present in Brazil since 2019 and in 2021 it became the main sponsor of Íbis Sport Club, which after 21 years this season will play in the A1 Series of Pernambucano.
About Betsson
With over 20 brands in the portfolio, including Betsafe.com, Betsson.com, NordicBet.com and CasinoEuro, the Swedish Betsson Group is one of the biggest references in online gambling in the world, delivering entertainment and fun for over five decades. In Brazil, Betsson is the first and only licensed operator in the Brazilian market for sports games, in partnership with the Jockey Club of Rio Grande do Sul.
Want to know more? Go to: www.betsson.com.br | Follow @betsson_brasil on Twitter and on Instagram

[back to top]
---
Portuguese

Federação Pernambucana de Futebol anuncia acordo com a Betsson e fecha o maior patrocínio da história do Campeonato Pernambucano
Com a aquisição da cota máster, a marca estará presente em todas as propriedades comerciais da competição
A Federação Pernambucana de Futebol (FPF) fechou na última quinta-feira (13) o maior patrocínio de sua história com a Betsson, referência mundial em jogos e apostas online. O contrato contempla os direitos de nomeação (naming rights) do campeonato, que passará a ser chamado de Pernambucano Betsson 2022.
A 108ª edição do torneio começa no próximo dia 22 e, além da exposição de marca reservada aos patrocinadores, a Betsson deve realizar uma série de ativações, que serão anunciadas ao longo da temporada.
A ação é parte da divulgação da marca no Brasil. "O Pernambucano é hoje um dos maiores e mais tradicionais campeonatos estaduais do Brasil, com uma audiência bastante relevante e torcedores apaixonados. Tivemos uma boa experiência na região, com o apoio ao Íbis Sport Club e acreditamos no potencial do campeonato para expor a nossa marca e engajar os consumidores", explica Andre Gelfi, sócio diretor da Betsson no Brasil.
Para Evandro Carvalho, Presidente da FPF, o acordo mostra a força do futebol no Estado. "As finais do Pernambucano 2021 atestaram uma audiência recorde. De acordo com os dados da TV Globo, ultrapassamos as finais dos Campeonatos Paulista e Carioca", disse o líder, que está satisfeito com o acordo. "Estamos muito satisfeitos com o apoio da Betsson, o que nos permite investir ainda mais no futebol em Pernambuco, fortalecendo toda a arbitragem e o VAR nas fases finais. A Betsson é uma líder de mercado que aposta na credibilidade que a Federação conquistou ao longo dos anos".
A Betsson está presente no Brasil desde 2019 e em 2021 se tornou patrocinadora máster do Íbis Sport Club, que nesta temporada disputará a Série A1 do Pernambucano, após 21 anos.
Sobre a Betsson
Com mais de 20 marcas no portfólio, incluindo Betsafe.com, Betsson.com, NordicBet.com e CasinoEuro, o grupo sueco Betsson Group é uma das maiores referências em jogos de apostas online no mundo, entregando entretenimento e diversão há mais de cinco décadas. No Brasil a Betsson é a primeira e única operadora licenciada no mercado brasileiro de jogos esportivos, em parceria com o Jockey Club do Rio Grande do Sul.
Quer saber mais? Acesse: www.betsson.com.br | Siga @betsson_brasil no Twitter e no Instagram

[back to top]