HR&Office
Malta
People
Product
Taking home the trophy
Cynthia Frendo Duca combines a challenging sport with her job at Betsson. What sport are we talking about and how does she do it? Read on to find out!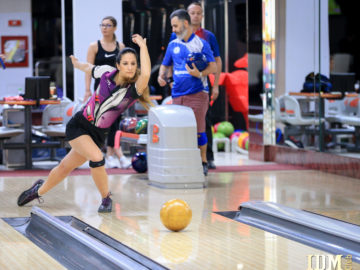 Travelling around Europe with a set of 7 bowling balls each weighing in at a hefty 7 kilos is not for the fainthearted. Then again, Cynthia Frendo Duca can hardly be described as such.
210 players from different countries recently got together in Thessaloniki, Greece, for one leg of the European Bowling Tour 2019. And guess what? Betssonite Cynthia Frendo Duca took home the trophy!
"It's a mixed singles competition, so men and women bowl against each other. The scores were very high, but I managed to make it to the finals," Cynthia says, and reveals that two of her scores in the run up to the final rounds were a whopping 279 and 290 (out of a maximum of 300).
From there on Cynthia crushed the competition and became the first Maltese bowler to ever win a championship of that caliber, of having both men and women competing in the same category event in an EBT tournament.
"I got a huge trophy, and a sum of money," she smiles.
Work-life balance
Cynthia is a Product Owner and has been with Betsson for 4,5 years.
"In my daily job I handle requirements from different stakeholders and prioritise incoming requests so that the developers can then go ahead and develop the product," she explains.
How does she combine a qualified job like that with extensive practice in her chosen sport?
"I have bowled seriously for about five years. I usually train five times a week, sometimes I even bowl on Sundays, either alone or else with my coach and other players," Cynthia explains.
"I get to work early, around 6.45 am, so that I have time to go to the bowling alley and train in the evening."
"That's my day: work and bowling and cook and sleep," she says and confirms that sure enough, bowling on her level comes with some sacrifices.
"I miss a lot of both company and social events. In my 4+ years at Betsson I have only been up to one Friday beers… but last week for a change I wasn't training so I could stay," she says with a smile.
No rest for the wicked though, in a couple of weeks it's time for another competition, this time in Bulgaria, where she will be competing against some big bowlers from countries like Sweden, Norway, Finland, England and more. And Cynthia will be there. Ready to bowl.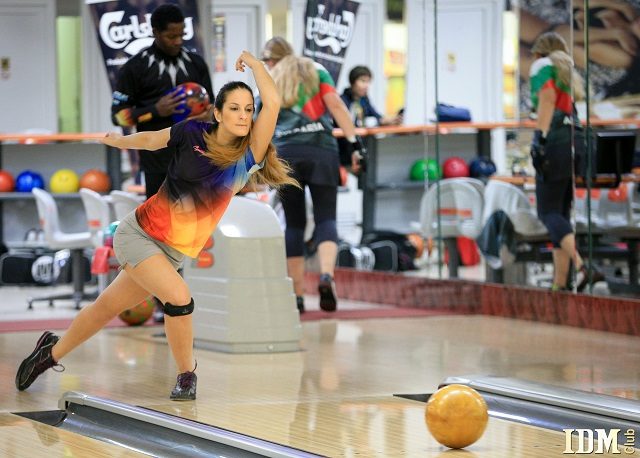 All photos in this article by photographer Vali Iovi-Stere, and courtesy of the IDM Club