Customer service
News
People
5 years at Betsson Group
Dan is a Customer Service Team Manager. This month, he and a number of other Betssonites celebrate their Betssonversaries - five or ten years with the company.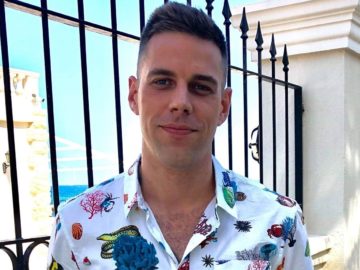 Dan joined the Customer Service team in Malta in 2015. Here's his career journey with the company.
How did it all start?
"Living in a colder climate, I was seeking a new adventure and opportunity within a warmer climate. While researching companies, Betsson stood out due to the amount of awards it had been winning for their Customer Service area, along with other award winning departments. This appealed to me as I was always striving to be the very best I could be and this in turn motivated me to apply."
Tell us about your career journey!
"My first position was as a Customer Service Agent where I learned the ropes of both the customer end and the business side of the department called Operations. From there I progressed to Senior Agent, Team Leader and then was afforded the opportunity to be a Team Manager to continue driving the great work within the department forward."
"There are many highlights to my journey within Customer Services. Not just working for an award winning company and attending the EGR Nordics Award Ceremony last year and picking up the award for Betsson Customer Service last year, which was a very proud moment for me. But also the team spirit that reflects across the floor. It is a fun and super friendly environment that ensures even on the tough days, my team and I share plenty of positivity."
What's the best thing about Betsson?
"The genuine desire of the entire company to ensure the customer experience can be the best we are able to make it, while being transparent and fair. Plenty of companies offer similar products, the difference at Betsson is that we really want to give the best to all our players."
Do you want to join our award winning Customer Service team? Check out our open positions
Read more about some of the awards we have won recently