The World Cup and all that is QA
Say hello to the QAs who are involved in every aspect of product development.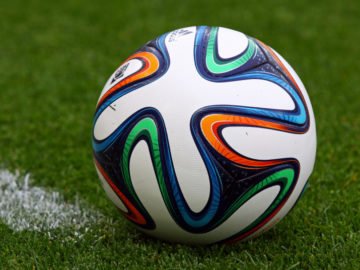 In the world of IT, Quality Assurance (QA) tends to be a strongly misunderstood term. In the past years the term 'tester' was seen as the person assigned to do quick exploratory checks, but gone are those days! Say hello to the QAs who are involved in every aspect of product development.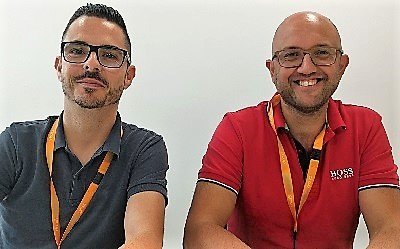 Meet Jan Chircop our QA Manager – a super pro-green, home-farming obsessed computer science graduate, with 16 years of IT experience behind him. Already 2 years with Betsson Group, he tells us "QAs are an essential part of the agile squads. The tooling, expertise and specialisation keep getting more interesting and challenging" … "the importance of QA is catching up in the IT world too and at Betsson, and most prominently in sportsbook, we have taken this term a step further, we have introduced QA Performance Engineers. That is QAs who do not just focus on feature testing but ensure that feature works under heavy load. Therefore, the QAs delve into the architecture with DEVs and DevOps, measure and understand what is happening, and when needed also give their ideas on how to fix things."
So what is the best thing about working with Sportsbook?
"It's very challenging," Jan says, "our team is amazing, we have a very dynamic team and we are always trying new stuff and keeping up abreast with newer technologies."
Andrea Montesin definitely agrees:
"Alongside with newer technologies, we are also getting familiar with the underlying code, learning how to configure new stuff and analyse more. Everyone is geared to improve constantly."
Andrea has been with Betsson Group for a year and half. Having taken a leap of faith and followed his passion in IT, he gained valuable hands-on QA engineering experience which brought him to Betsson Group. His passion for IT and constant improvement saw him take a step into the QA Performance Engineer role.
How have you prepared for the World Cup?
"We have been preparing since March 2017, running weekly tests on sportsbook," says Jan,
"Since February this year, however, we have extended our domain for load testing and have been loading testing different aspects of other verticals. We gather data on our maximum peak and we replicate it 3-4th fold just to see at what point the systems will no longer support our users. Running a test takes around 6-7 hours and we have successfully run this week on week, adding different features each time. Running in conjunction with Sportsbook, so we had event creation, events being settled, bets being placed, thousands of logins, logouts. It's a very intensive process because it's on production so there were moments where we spent hours just monitoring and making sure everything was running ok."
"We had moments, where we had to create a test in roughly one week," says Andrea "pushed out of our comfort zone, we flew to Budapest and Stockholm to gather all the information we needed. It's great to go above and beyond, even if it meant load testing at 1:00 AM, it was a knowledge-sharing experience you couldn't get over a video call. It's a huge satisfaction to see time constraint projects go from zero to hero, especially as we got very positive feedback on it to."
How are you working during the World Cup? Business as usual?
"It is business as usual," says Andrea "not necessarily more relaxed but a different way of doing things. Similar to building a boat with glue and then going over everything again to make sure it holds up afloat."
Being in an iGaming firm, does the World Cup make your job more challenging?
"Yes it's very challenging," says Andrea "you wouldn't have these perks working in a different industry."
"Although from a sportsbook perspective, the market updates and scoreboard updates and all the other updates that take place, during the world cup are way lower than a normal Saturday, what's different is that, the world cup games are much more high level, so if something goes wrong, it will be more visible" says Jan.
"The world cup is a showcase, it's our catwalk where we showcase the cool new stuff we've worked on and developed" adds Andrea "For example, take Betbuilder, which was launched for the World Cup. It gives our customers more options to bet on the same event which is always exciting."
What is the best thing working here at Betsson Group?
"The team is fantastic and everyone goes out of their way to step up to the challenges. The scale of the company is a plus since you would never have people specialising in load testing in smaller companies. There are areas of specialisation here at Betsson, which does not exist in other companies" says Jan.
"We can call ourselves Performance Engineers and work on load testing, performance and automation. The co-operation and collaboration is great!"
Most importantly, who are you supporting?
"Definitely any team with Dutch players. Marco van Basten is still, in my opinion, one of the best players ever" says Jan. For Andrea, it's "I'm supporting Germany."