Our award-winning, multilingual Customer Service team is an important part of Betsson Group. With the customer at heart in everything we do, we offer our Customer Service agents ample training and support to make sure that they are up to the task.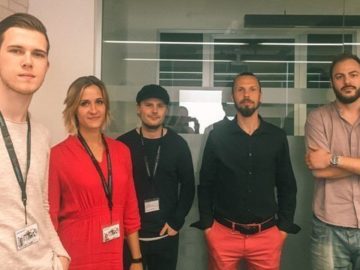 As a new Customer Service agent at Betsson Group, we strive to make you feel welcome and part of our company. You receive extensive training together with your fellow new Betssonites but even once the induction is done, the support continues throughout your time with Betsson. With us, you are never alone.
"Everyone is so welcoming, it really helped me settle. We sent an introduction email to colleagues, telling them about ourselves. I was nervous about this at first, but getting replies were great. It meant I had something to talk about when I met them," says new CS agent Ricarda Gallas.
The Customer Service induction training spans over two consecutive weeks and consist of theoretical lessons alternated with practical sessions and job shadowing. The aim is to give the future agents a solid basis and, not least, knowledge of how to use our supporting tools.
"I really liked the case-related learning style. At first, I was worried about my English but the trainers are great at helping us," says new starter Joonas Hartikainen.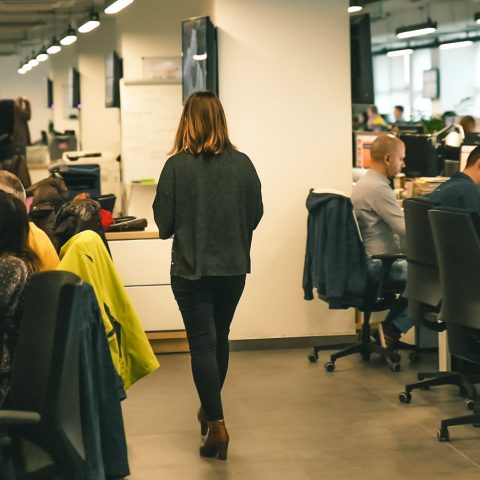 A fresh group of new starters begin the training together twice a month. Ricarda Gallas says:
"I've really enjoyed the training. It was nice to be in it together with others. I thought the training would be me on my own or getting bits from my manager, this has been great. The atmosphere was nice and allowed me to feel comfortable whilst learning."
Some of the subjects covered during the training are Products, Soft Skills and Responsible Gaming.
"The trainers have been awesome, I learned so much more than I thought I might in a short time," says Lukas Garhem.
The scheme might seem intense, and it is a lot to take in at once. However, the new starters are always supported. Once they start manning the phones, chat and email, they always have colleagues and a team leader to ask. The induction structure provides a solid base, the tools provided are there to assist the CS agents, and the system with first and second line support ensures that a question can easily be flagged to someone with more experience.
"I didn't know what to expect from the training before I got here, but now I feel confident about starting to work with my team," Ricarda says.
Responsible Gaming is a fundamental part of Betsson Group's operations and consequently an important subject at the training.
"Seeing Responsible Gaming as a cornerstone of what Betsson does is important to me. I can work with a clear conscience, knowing that we do everything we can for our customers," Lukas states.
At Betsson, we are powered by people. It is our employees who make sure that we can deliver on our vision of providing the best customer experience in the industry.
"The people in Betsson that I've met are great. Everyone has a similar mindset and we are all in this together," says Joonas.
RELATED NEWS
RELATED NEWS